Even though the day started off with a bit of rain, we had beautiful weather today. However, the temperature in the classroom was on the warmer side this morning, and it seemed to affect the focus of our kids. So, as we are expecting temperature swings in the following few weeks, please be mindful of the weather and dress your child accordingly. That would be very helpful

It's February and Valentine's Day is coming up fast. We have a fun family project we'd like the parents to be involved with, and that is decorating a Valentine mailbox with your child, at home. Each child will bring to school a decorated mailbox (made of shoebox, cereal box, tissue box, etc.) for himself/herself so they can receive cards and/or gifts for Valentine's day! This will be a cute craft project at home! It doesn't have to be fancy or anything. Here is an example that you can refer to.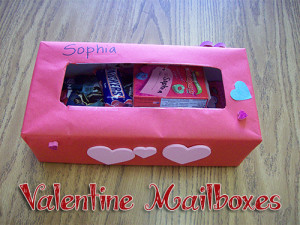 It would be great if they can bring these in by this Friday.
As always, feel free to email Mrs. Boulware and Mr. Kim if you have any questions, we will try our best to get back to you as soon as possible.
Shalom